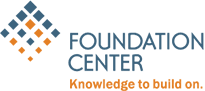 Presented by Foundation Center - Much discussion is being directed toward how strategic partnerships can lead to greater social impact. But what actually constitutes a beneficial collaboration? How does your organization find the right partner, build the right relationships and execute accordingly? More importantly, how does one define a partnership as "successful"?
At our Spring Meet Up, you'll hear from those with tried and tested experience developing partnerships that work. We will explore successful partnerships originating right here in the Bay Area including those between Nonprofit to Nonprofit, Nonprofit to Foundation, Nonprofit to Government, and Nonprofit to Corporate. Each partnership will be introduced, and best practices and possible pitfalls will be shared. A Q&A will follow.
Afterward, join us for a happy hour so that you can deepen connections and start developing the relationships that could lead to your next successful partnership. 
Event schedule:
3:00-4:30 pm - Meet Up (2nd floor)
4:30-5:30 pm - Happy Hour (6th floor)
Collaborations that Work features:
WHEN
May 19, 2016 at 3pm - 5:30pm